Summary
Consumers demand more transparency in the Food Supply Chain.
Global Food Safety Initiative (GFSI) states that internal audits are one of the requirements that "add robustness and rigor to the base requirements of food safety principles".
Augment Reality transforms the Audit process from a simple checklist to an enriched data-driven workflow with enhanced abilities for data collection and reporting. 
Internal food safety audits should be part of daily operations. Keeping in mind the notion "Prevention is better than the cure," the food manufacturer must ensure internal audits are a requirement and a critical component of an effective Quality Assurance Program which:
Drive continual improvement in their operation

Improve process efficiencies and reduce waste

Better direct valuable company resources where they're most needed

Confirm compliance with food safety standard

Be well prepared for third-party audit

Drive sales and increase revenues
Carrying out internal audits at high frequency and consistency will help establish a strong quality and safety culture. Such a program or process must be established across the food supply chain. Thus, those who manufacture, process, pack or hold foods must establish and maintain records containing Key Data Elements (KDEs) associated with different Critical Tracking Events (CTEs) as mandated by Section 204(d) of the Food Safety Modernization Act.
Various solutions exist today—built internally or provided by third parties which support internal food safety audits. The global pandemic has made the audit process more complex—with new safety measures requiring social distancing, face coverings, more training and establishing new protocols.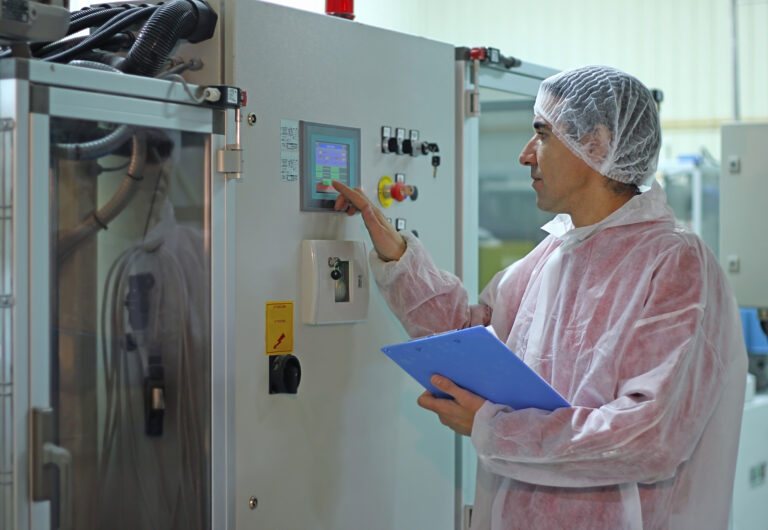 Augmented Reality (AR) provides a very critical and compelling proposition for the food industry in using its features/ capabilities to capture richer audit data records. It provides an excellent way to transition current paper-driven processes and even existing mobile solutions.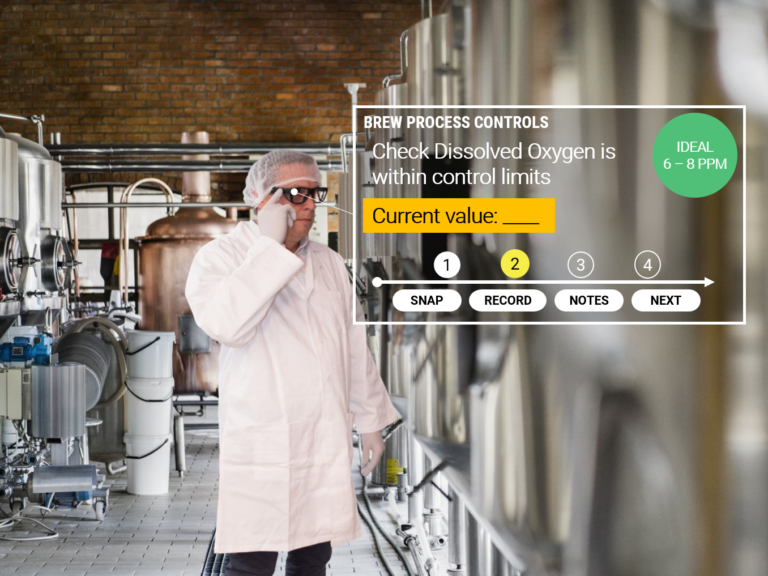 Hands free operation
Move from paper-based or hand-held devices to hands-free operation to jump start the entire experience. This enables the auditor or quality engineer to focus on the task at hand and provides an effective mechanism for direct observation of activities and the ability to ensure employee engagement.
Remote collaboration
Conducting these audits does not have to be in-person anymore. Reduce travel costs in visiting other facilities. Now you can conduct audits from anywhere and at any time. The remote collaboration feature allows one to connect with the operator at a facility doing their task to audit them in real-time. The multi-party feature can be used to invite one or more people to the same session enabling real-time collaboration.
Audio data capture
Leverage the voice capabilities to annotate data captured during the audit. Transition from paper-based notes to making real-time voice transcripts as one is conducting the audit process. This drives better audit experience and employee engagement.
Image data capture 
Do not restrict one's capabilities to just making notes or keying in data onto a mobile device. Use the camera feature to capture images hands-free in real-time—be it a recipe being prepared, temperature being measured, etc. Use the audio feature to annotate these images to add context. 
Video data capture
Go one step further in capturing the entire process step using the video recording. Audit and traceability records can be significantly enriched by integrating such data content.
Scan feature
When it comes to inspecting lots or batches, barcodes may need to be scanned to record the item being verified. Built-in scan functions can be called via the camera to record the SKU. No external or a hand-held device is required to execute this.
Touchpad feature
Some devices provide a touchpad feature which can be used to navigate the audit process flows or execute specific tasks in case one is unable to do so via the audio feature (using voice intents).